CME-Professor Robert Schober is a "Highly Cited Researcher"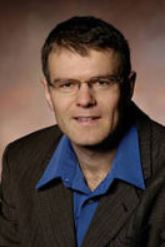 Prof. Schober was ranked among the top 1 percent of the world's researchers in terms of of citations in 2020.
This year, six FAU scientists are among the most cited research personalities in their field. Altogether the "Highly Cited Researchers List" lists the nearly 6200 most influential researchers worldwide in 21 different disciplines.
Their achievements are evidenced by several papers, often cited by other scientists, which are ranked in the Web of Science – a portal that bundles various citation and literature databases – in the top 1 percent according to citations for research field and year. This year's leaders are scientists from the USA, followed by China and Great Britain. Germany is in fourth place with 345 researchers.
From: https://www.fau.de/2020/11/news/wissenschaft/sechs-fau-forscher-gehoeren-zu-den-meistzitierten-ihres-fachs/?utm_campaign=2020-11-26&utm_source=newsletter&utm_medium=email